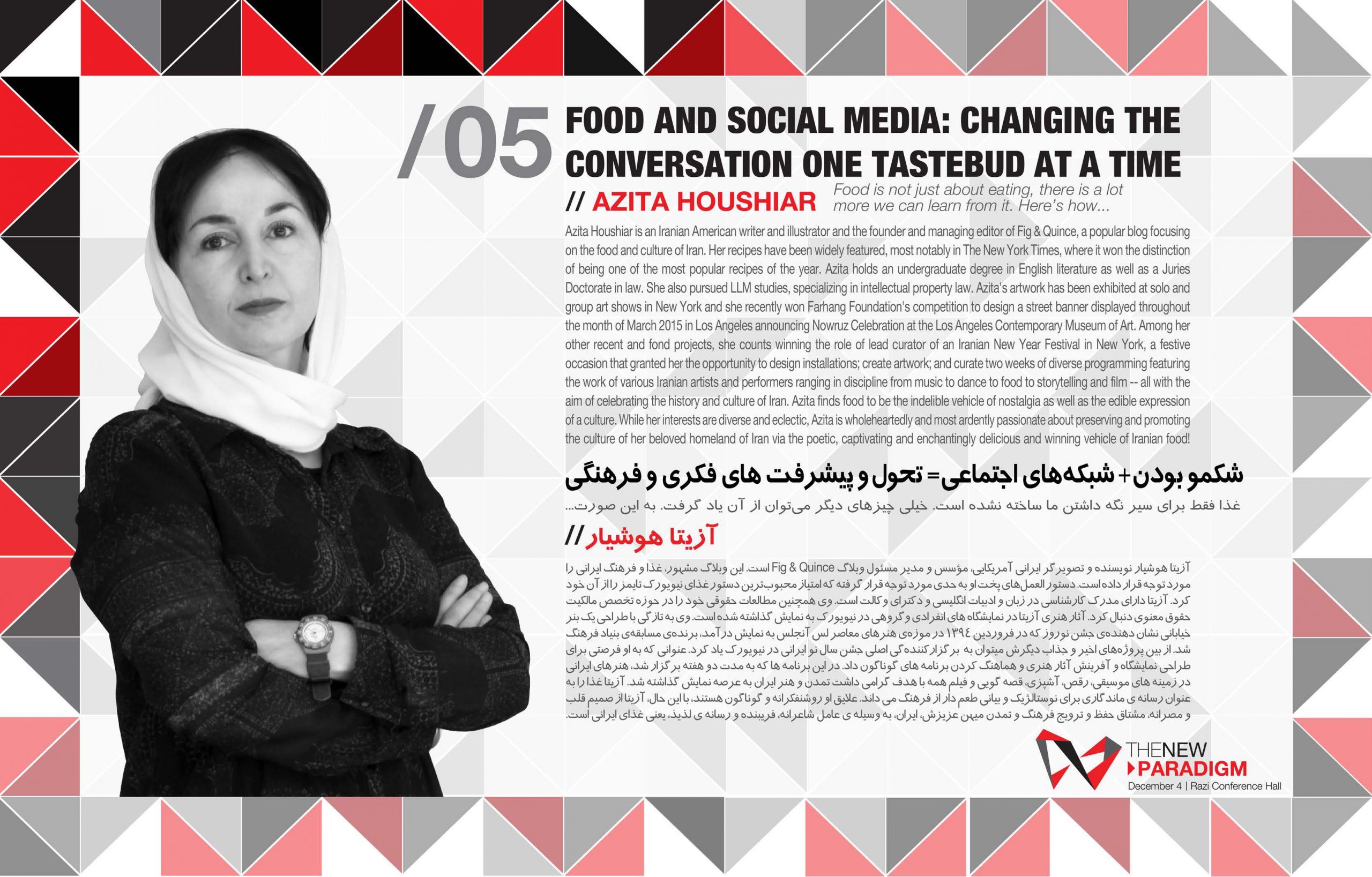 Azita Houshiar is an Iranian American writer and illustrator and the founder and managing editor of Fig & Quince, a popular blog focusing on the food and culture of Iran. Her recipes have been widely featured, most notably in The New York Times, where it won the distinction of being one of the most popular recipes of the year.
Azita holds an undergraduate degree in English literature as well as a Juries Doctorate in law. She also pursued LLM studies, specializing in intellectual property law.
Among her other recent and fond projects, she counts winning the role of lead curator of an Iranian New Year Festival in New York, a festive occasion that granted her the opportunity to design installations; create artwork; and curate two weeks of diverse programming featuring the work of various Iranian artists and performers ranging in discipline from music to dance to food to storytelling and film -- all with the aim of celebrating the history and culture of Iran.