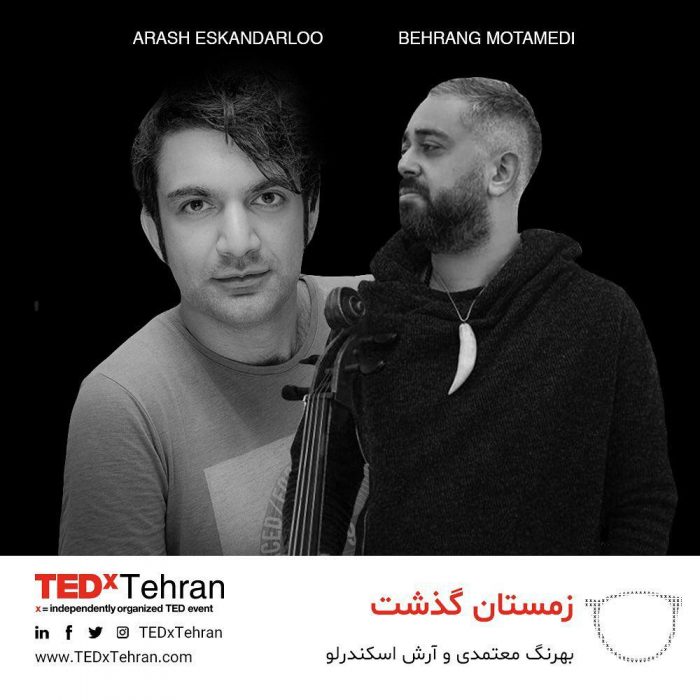 Behrang Motamedi ,Born in 1989, began learning music at the high school of music and began playing cello instruments in 1384. Since 1389, he entered the Tehran Symphony Orchestra and the Iranian National Music Orchestra, and to date, he has been with known interceptors, including: Shahrdad Rohani, Ali Rahbari, Nasir Hayidarian, Manouchehr Sahbaei and Farhad Fakhridini, and internationally recognized interceptors, including: Ricardo Mutti, Mark Stephenson, Alexandre Rodin, Emil Tababekov, Christian Schultz, worked. Concerts in international festivals include: The Shanghai Spring Festival in China also noted the Ravena Music Festival in Italy and the concert in a number of Russian cities, as well as performances in the Milan Opera Orchestra and the Tehran Symphony Orchestra, the China Philharmonic Orchestra and the Tehran Symphony Orchestra. Other activities include cooperation in the format of concerts and recording studios with known singers, including: Homayoun Shajarian, Alireza Ghorbani, Mohammad Motamedi, Salar Aghili and other well-known singers. Arash Eskandarloo
Born in 1990 in Hamedan. He has started playing Piano from 1994, and composing, Sound editing and Sound designing in Films, Series, Teasers, Document Films, Theatre and composing music For "International Festivals" from 2006 to 2016.
From 2016 he has started to Compose, writing Songs, Conducting, arranging and playing keyboard and piano in Pop, Jazz, Rock, fusion genres and now working in two Bands "10or trio" as piano and keyboard player and "Madaar" as main member, producer, song writer, composer, arranger, piano and keyboard player .