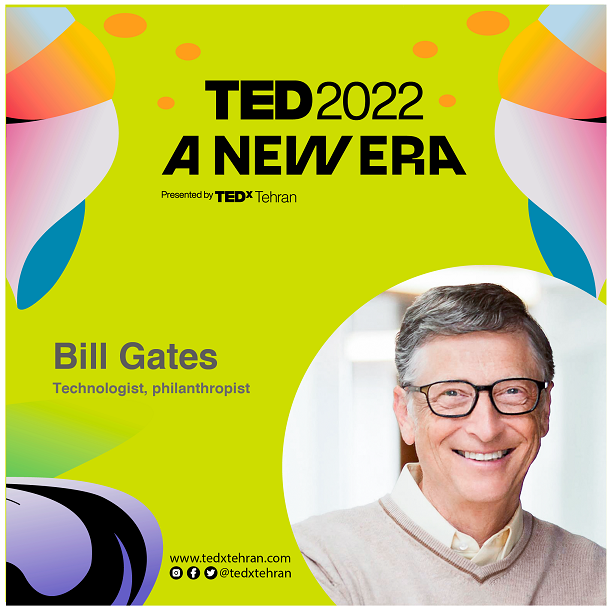 : Bill Gates warned that we weren't ready for a global pandemic in a talk at TED2015. Now he's working to make sure the world is better prepared next time around.
Bill Gates is co-chair of the Bill & Melinda Gates Foundation. In 1975, he founded Microsoft with his childhood friend Paul Allen, and together the pair established the company as a worldwide leader in business and personal software and services. In 2008, he transitioned from his day-to-day role with Microsoft to focus full-time on his foundation's work to expand opportunity around the world.
In Gates's upcoming book How to Prevent the Next Pandemic, he outlines the lessons we must learn from COVID-19, the innovations we need to save lives and the new tools we need to stop pathogens early and equitably. He also shares his conversations with public health leaders including Dr. Anthony Fauci and Dr. Tedros Adhanom Ghebreyesus from the WHO, his view of the vaccines that are stemming the pandemic tide — and shares personal thoughts on what it's been like to become the subject of conspiracy theories.
Follow Gates's ongoing thinking on his personal website, The Gates Notes, and read a collection of annual letters that take stock of the Gates Foundation and the world.