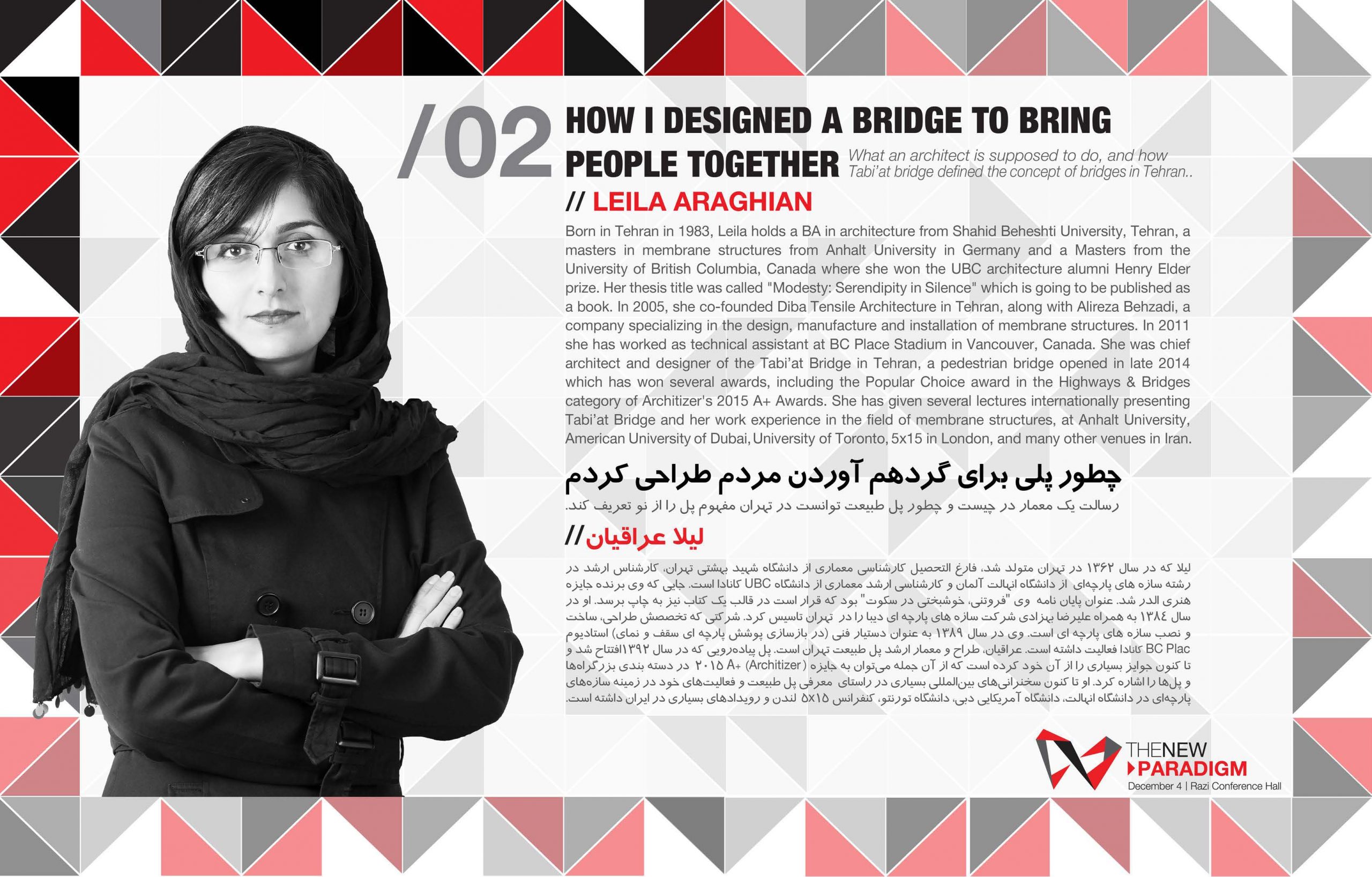 Born in Tehran in 1983, Leila holds a BA in architecture from Shahid Beheshti University, Tehran, an MA in membrane structures from Anhalt University in Germany and an MA from the University of British Columbia, Canada where she won the UBC architecture alumni Henry Elder prize. She wrote her thesis on "Modesty: Serendipity in Silence" which is going to be published as a book.
In 2005, she co-founded Diba Tensile Architecture in Tehran, along with Alireza Behzadi, a company specializing in the design, manufacture and installation of membrane structures.
In 2011 she worked as technical assistant at BC Place Stadium in Vancouver, Canada. She was the chief architect and the designer of the Tabi'at Bridge in Tehran, a pedestrian bridge opened in the late 2014 which won several awards, including the Popular Choice award in the Highways & Bridges category of Architizer's 2015 A+ Awards.