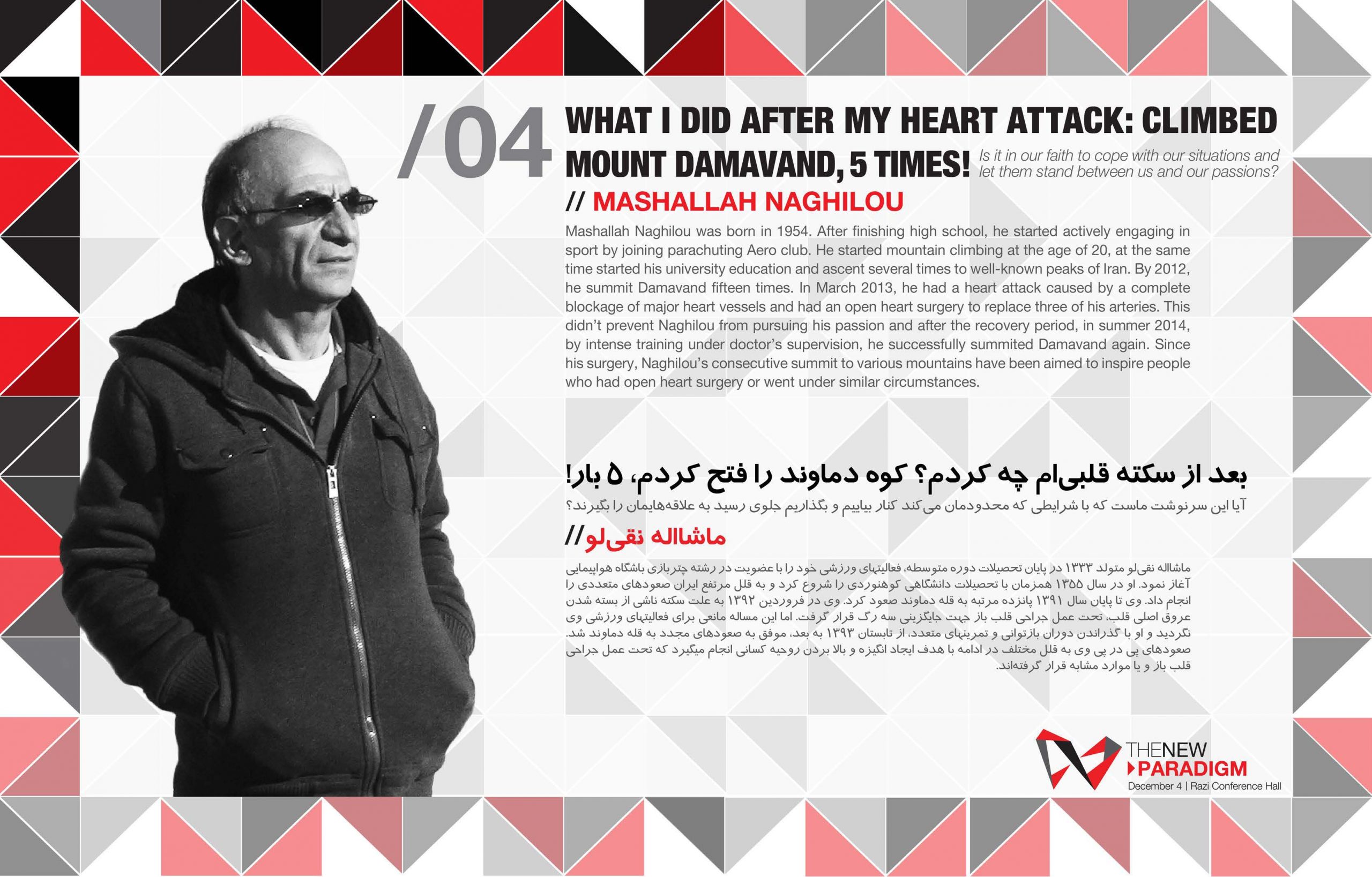 Mashallah Naghilou was born in 1954. After finishing high school, he started actively engaging in sport by joining parachuting aero club. He started mountain climbing at the age of 20, at the same time started his university education and ascent several times to well-known peaks of Iran. By 2012, he summit Damavand fifteen times.
In March 2013, he had a heart attack caused by a complete blockage of major heart vessels and had an open heart surgery to replace three of his arteries. This didn't prevent Naghilou from pursuing his passion and after the recovery period, in summer 2014, by intense training under doctor's supervision, he successfully summited Damavand again.
Since his surgery, Naghilou's consecutive summit to various mountains have been aimed to inspire people who had open heart surgery or went under similar circumstances.