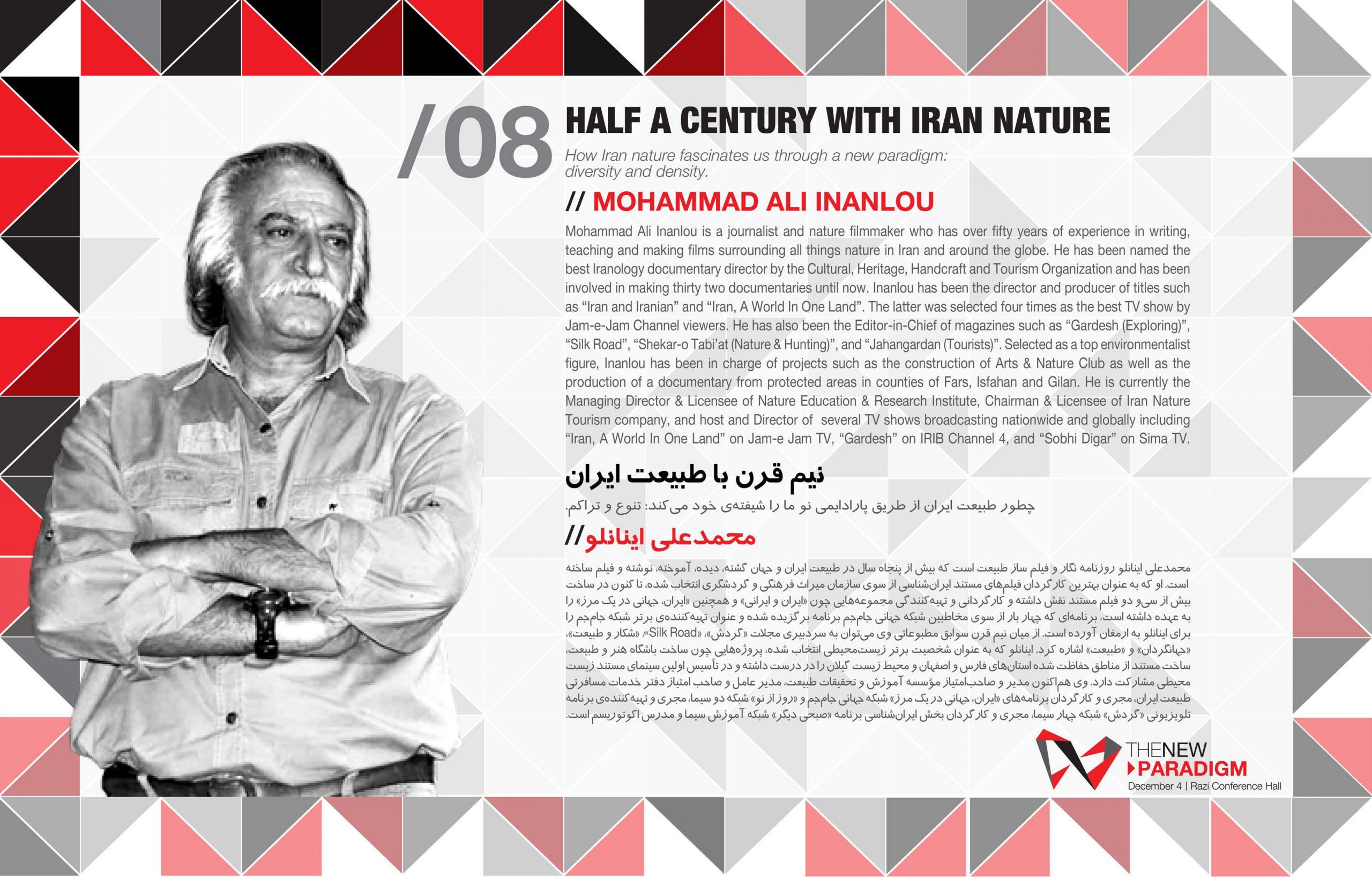 Mohammad Ali Inanlou is a journalist and nature filmmaker who has over fifty years of experience in writing, teaching and making films surrounding all things nature in Iran and around the globe.
He has been named the best Iranology documentary director by the Cultural, Heritage, Handcraft and Tourism Organization and has been involved in making thirty two documentaries until now. Inanlou has been the director and producer of titles such as "Iran and Iranian" and "Iran, A World in One Land".
The latter was selected four times as the best TV show by Jam-e-Jam Channel viewers. He has also been the Editor-in-Chief of magazines such as "Gardesh (Exploring)", "Silk Road", "Shekar-o Tabi'at (Nature & Hunting)", and "Jahangardan (Tourists)". Selected as a top environmentalist figure, Inanlou has been in charge of projects such as the construction of Arts & Nature Club as well as the production of a documentary from protected areas in counties of Fars, Isfahan and Gilan.