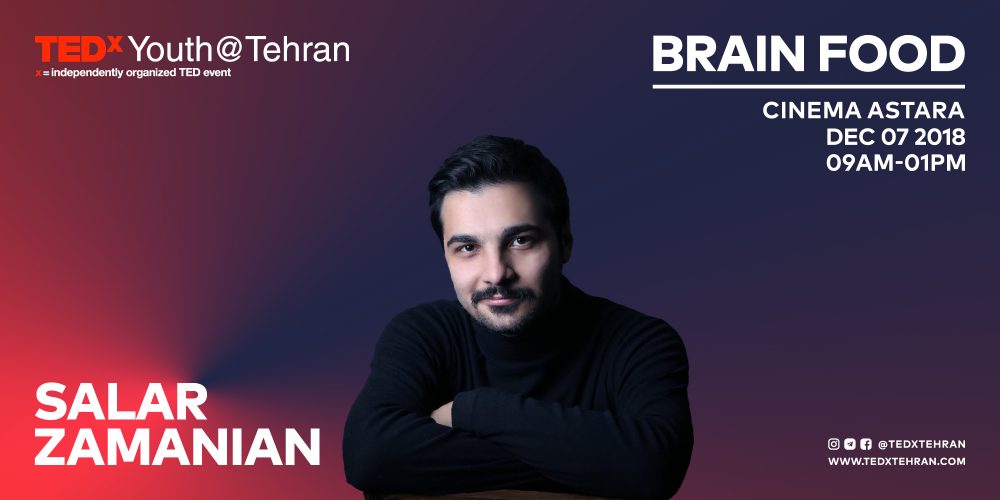 Salar Zamanian received the first music lessons from his father, and continued learning music professionally under Keyvan Saket. He later studied music and graduated from University of Art.
Salar has taken part in several art events such as Persian Gulf Music Festival 2013, Range Mousighi (Music Color) Festival 2014 and Fajr International Music Festival 2016, and once was nominated for the award of the Best Music in Tehran International Theater Festival 2011.
He is a member of Vaziri Orchestra leading by Keyvan Saket, and to date has had several performances with the said Orchestra in addition to his own individual performances. Two albums of him, one named "Overture" for the Tar and string quartet, and the other for the Tar and orchestra is presently being recorded and will be released soon. Some of his musical activities include being an instrumentalist in the video album entitled "Yek Khaneh Por Ze Mastan" - Keyvan Saket's work song by Salar Aghili, "Qarive" (Clamor), his own work for the Tar and string quintet and also "Hamsafar" (Companion) for vocalist and orchestra, and "the Theme and Variations" composed by Kambiz Roshanravan for the Tar and string quartet.
His recent concert with Shariyar Imanov, the famous Tar player of the Republic of Azerbaijan, was one of his successful performances.