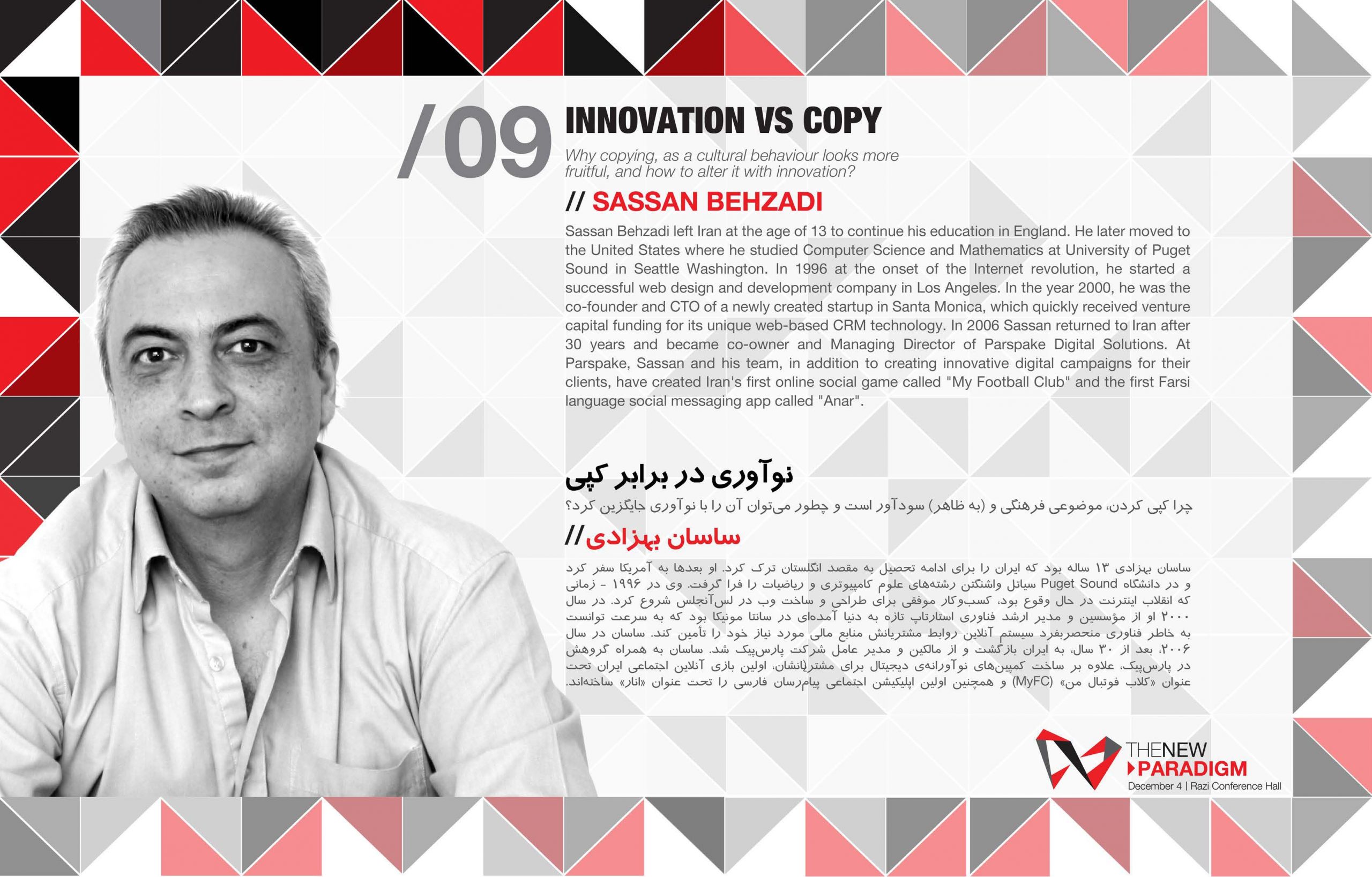 Sassan Behzadi left Iran at the age of 13 to continue his education in England. He later moved to the United States where he studied Computer Science and Mathematics at University of Puget Sound in Seattle Washington.
In 1996 at the onset of the Internet revolution, he started a successful web design and development company in Los Angeles. In the year 2000, he was the co-founder and CTO of a newly created startup in Santa Monica, which quickly received venture capital funding for its unique web-based CRM technology.
In 2006 Sassan returned to Iran after 30 years and became co-owner and Managing Director of Parspake Digital Solutions. At Parspake, Sassan and his team, in addition to creating innovative digital campaigns for their clients, have created Iran's first online social game called "My Football Club" and the first Farsi language social messaging app called "Anar".