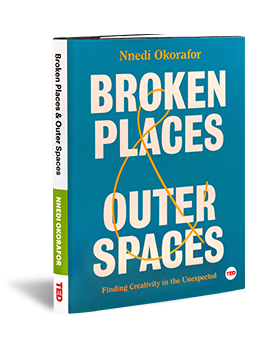 Broken Spaces & Outer Places: Finding Creativity in the Unexpected
by Lidia Yuknavitch
A powerful journey from star athlete to sudden paralysis to creative awakening, award-winning science fiction writer Nnedi Okorafor proves that what we think are our limitations have the potential to become our greatest strengths.
Buy now
About the book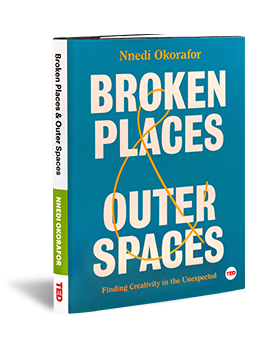 Misfit—it's such a literal word. A person who missed fitting in, a person who fits in badly, or this: a person who is poorly adapted to new situations and environments. It's a shameful word, a word no one typically tries to own. Until now.
Lidia Yuknavitch is a proud misfit.
That wasn't always the case. It took her a long time to come to, not simply accept, but appreciate her misfit status. Having flunked out of college twice (and maybe even a third time that she's not going to tell you about), with two epically failed marriages under her belt, an episode of rehab for drug use, and two stints in jail, Lidia felt like she would never fit in, like she could never become the writer she wanted to be.